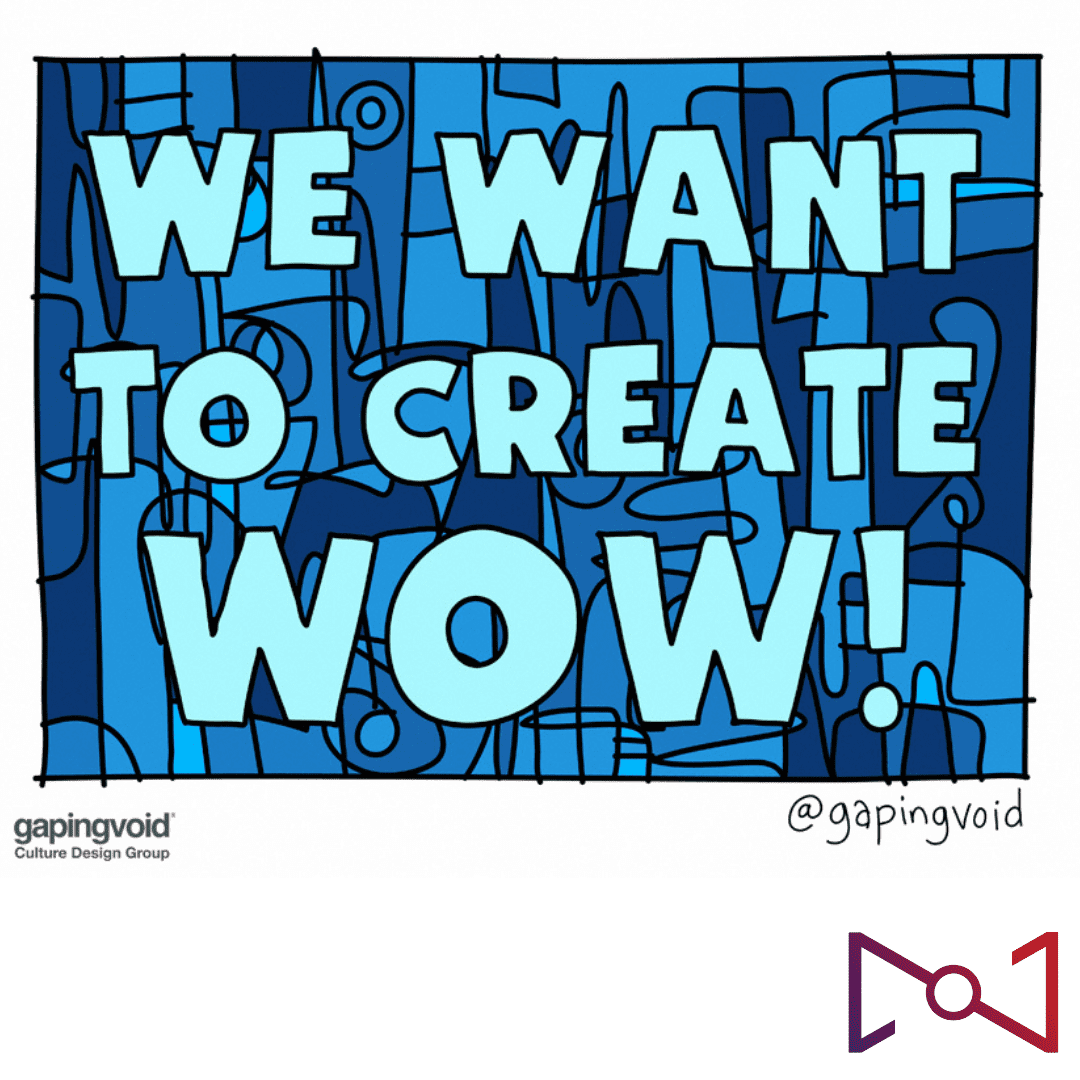 17 Dec

Delivering WOw

On November 27th of this year, former Zappos CEO Tony Hsieh died.

I am not going to focus on the remaining days of his passing. They were tragic.

I am going to focus on how his ideals for Zappos and culture have influenced me.

I was never fortunate to meet Tony. Yet the world is small, and I have met many people that spent time with Tony. Over the years I was able to learn from their time, their moments, and their insights from their own encounters with Tony.

I remember in the early 2000's my first encounter with Zappos.

I had ordered a pair of shoes. They had mistakenly sent me the wrong pair. I called and shared the news with the person on the phone. As expected, they were apologetic and wanted to make sure they got the right shoes for me. What was unexpected was that they asked me if I liked the shoes that had shown up.

I shared that I hadn't even stopped to look because the shoes were incorrect. The person on the phone asked me if I had time, and if so, that I should open the box and if I liked the shoes to try them on. I did. I ended up really liking the shoes. The representative then said to me,

"We made a mistake and sent you the wrong shoes. Since you tried them on and decided you like the shoes, think of it as a gift from us to say we are sorry. Keep them. Enjoy them. We will also make sure your new shoes arrive this week."

It is 20 years later and I still remember that moment. I have been a Zappos customer ever since.

More importantly, I became obsessed with their approach to customer service. Their culture.

I discovered at one point that Tony and Zappos had leveraged the concept of social objects by an artist I was following at the time, Hugh MacLeod. Hugh was famous for the artwork he created on the back of business cards. That art turned into a business called GapingVoid.

If you have never seen his work or subscribed to their emails, I recommend you do. (it is one of 5 emails I read on a consistent basis, links embedded above)

I learned that Tony (Zappos) used social objects art to build culture. He knew that art invoked a response from people that was truly unique. If you could use art to begin a conversation, to represent core values, and to empower people, that you could connect people. That is what art does, it connects us. That is what Zappos did, they delivered happiness with a side of shoes.

Here are the 10 core values of Zappos:
Deliver WOW Through Service
Embrace and Drive Change
Create Fun and A Little Weirdness
Be Adventurous, Creative, and Open-Minded
Pursue Growth and Learning
Build Open and Honest Relationships With Communication
Build a Positive Team and Family Spirit
Do More With Less
Be Passionate and Determined
Be Humble
While I could spend multiple posts on writing on each of the 10 core values above, I am going to focus on one. The one that has driven the majority of my own career in medicine.
Deliver WOW through service.
From Zappos point of view, this is their #1 core value. This single value helps to align the entire organization around one mission: to provide the best possible customer service possible.
Tony and his company Zappos knew that if you can create a great impression over the phone, they increase word of mouth "advertising" to other customers. This helped Zappos reduce the amount they spent on "marketing" and to reinvest in improving customer service. This led to their free shipping on orders and all returns.
Working as a radiation therapist in radiation oncology I saw this on a daily basis. The importance of being kind. The importance to pause, to listen to each patient, and to truly get to know them during their treatments. While we gave each patient 15 minutes, we also knew that if a patient needed 60 minutes, we were going to spend all the time it took to ensure that patient would be cared for both medically as well as emotionally.
We would have patients come years after their treatments and bring cookies and other things because they remembered us. They remembered the time and attention we gave during a time that was traumatic and difficult for them.
As time moved on and I began to move into administration I saw more and more focus on metrics that have nothing to do with caring for patients. In serving patients as individuals.
When I was able to build my own oncology service line and recruit the physicians, nurses, social workers, receptionists, and other staff I had my own philosophy on recruitment.
Leave the qualifying questions on background and education to HR. What I wanted to know was how would this person care for people walking through the front door that were worried they may have cancer or were coming to have their treatment for cancer.
Would they remember their names? Would they take the time to talk to them and their families? Would they anticipate their need for a wheelchair in the parking lot? Would they offer nourishment for the body and for the soul? Would they work on the behalf of the patient if it meant staying late or having to have difficult conversations with insurance, physicians, or others?
I hired qualified people. Yet I hired people that others would not typically hire for specific roles. My colleagues and administration thought I was crazy. (I probably was and still am a bit crazy if I am honest)
Yet I was able to accomplish something few others were able to do in 2007-08.
Create an entire oncology service line that allowed people in our community and the patients that they may become to go from "I think I may have cancer" to "here are your treatment options" in 3 days or less.
3 days. In a world in which breast cancer treatment options took 3-15 days and lung cancer took upwards of 90 days, we could do it in 3 days or less.
While that promise was unique, what was truly beautiful was what we did with it.
We gave patients the option.
Do you want to understand all of this quickly? Do you need time to ensure your family, your support system is present and here throughout the process?
Then we wrote it all down, in "plain-speak" for the person to have, and if they chose, to share it with their support network or even a 2nd opinion.
Our patient and employee satisfaction survey scores were the highest consistently.
What was even more interesting was that all the business metrics that administration focused on: the productivity, the utilization, the day's cash on hand, the profitability…our team always outperformed.
Next week I will continue sharing my own experience on "Delivering WOW experiences" from the perspective of working on the industry side of medicine with medical device companies.
As you move into this week, whether you work on the front lines of medicine, in the medical device part of the industry, or any other aspect of medicine, remember that you have the choice to lead.
That choice enables you to deliver a WOW moment.
A WOW at the N of 1. 
Please email your comments, thoughts, questions, or ideas to me directly at cancergeek@gmail.com. You can also find me on Twitter and Instagram.
~Cancergeek