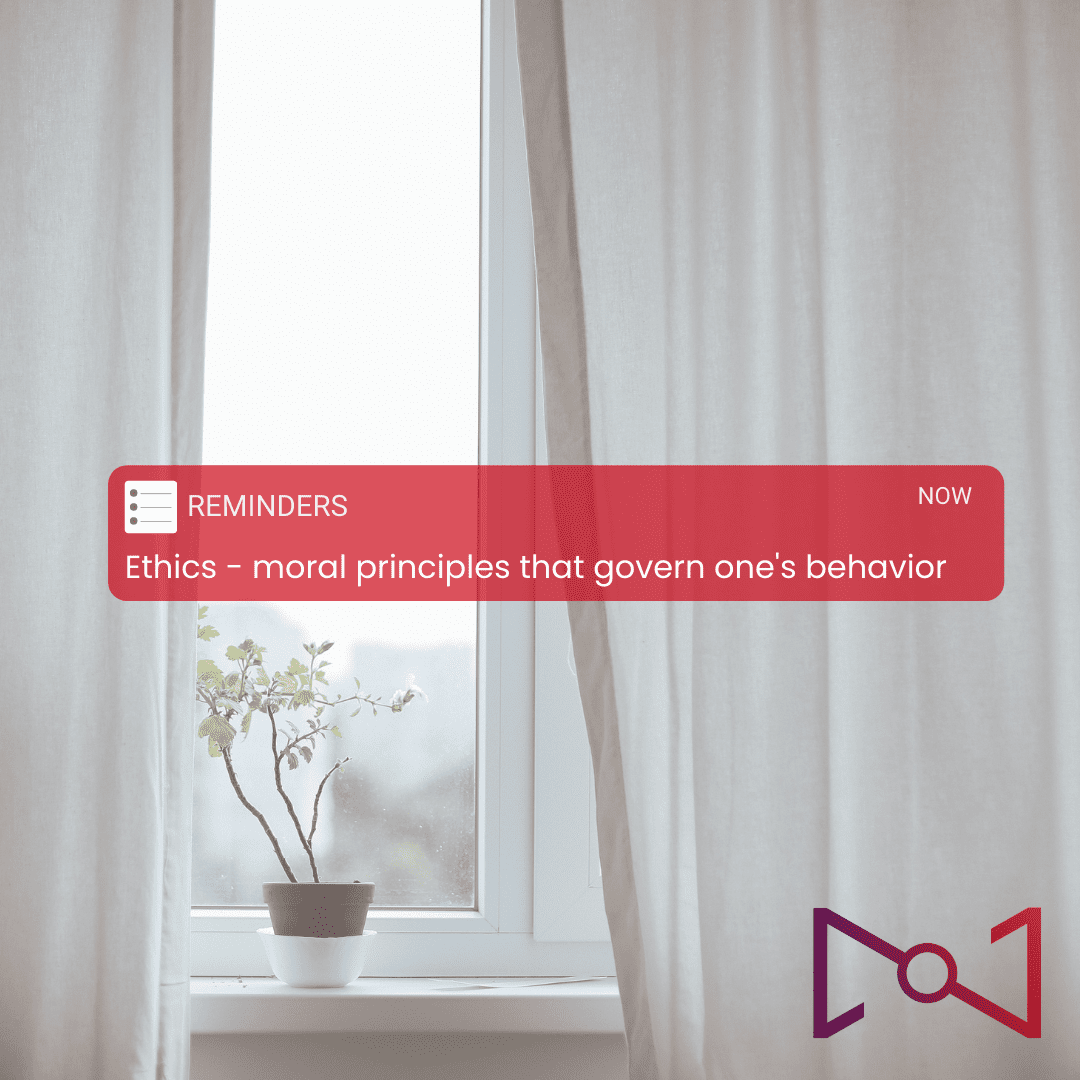 18 Apr

ethics

The Oxford Dictionationary defines ethics as the moral principles that govern a person's behavior or the conducting of an activity: medical ethics also enter into the question. The second part of the definition states, that ethics is the branch of knowledge that deals with moral principles.

Over the course of the pandemic, I have been in a few situations in which I have had to pause and consider my own personal ethics.

On March 10th, there was an article in Vox entitled, "COVID-19 vaccines: How can we get more Latino Communities" and it highlighted a program in Baltimore that is aimed at doing just that and being successful.

A few key things to understand from the article: (as of the week the article was published)
Of the 61 million doses injected, only 8.5% were Latino (compared to 18.5% of population)
Lack of trust such as

Sharing of personal information
Cost of vaccination (free to those in the US)
Vaccine risks

Access:

No computer
No cell phone
English as a second language
Lack of transportation
Inflexible schedule
In addition to the above, we must also consider the bias in the algorithms that have been used or are being used to help in the rollout of the vaccines.
An article published earlier this year in the publication, Neural, Human-centric AI news and analysis entitled, "Beware of biased vaccine distribution algorithms" reviews how we are using algorithms built on AI data sets to help allocate the numbers of doses most efficiently to our population.
In early December of 2020, Stanford University deployed an algorithm ranking individuals in it's 20,000 plus community by priority. At the same time, the U.S. Government rolled out an algorithm called Tiberius to efficiently allocate doses across the hardest-stricken areas.
Now imagine an algorithm that undersupplies majority-black counties. Or an algorithm that disadvantages female patients over male patients. Or one that favors the top 1% of Americans.
At the root of this is biased algorithms.
Stanford's system caused a debacle when it selected only seven of 1,300 medical residents to receive doses. Researchers deduced that this error was caused by a failure on the programmers' part to adjust for residents' actual exposure to the virus.
Technology is probably the best solution we have today for massive logistical challenges like delivering groceries, meals, packages, and vaccines. But simultaneously, algorithms are not yet sufficiently advanced to make ethical decisions.
This is where my personal experience comes into play.
During the past few months, I have had several opportunities to be vaccinated.
Each of these situations made me pause and think, "Is it right for me to skip the line in order to be vaccinated and protect myself and my circle?"
With each situation, I have politely declined and said thank you for the consideration and offer. Some have been met with understanding and others have been met with frustration and anger.
For me personally, I have had to make the decision to decline because it is right for me based on my own experiences.
I witnessed an aunt that spoke English as a second language, that had inadequate access to breast screening, only to be diagnosed with a later stage breast cancer. A few years later, she then experienced a second cancer diagnosis that was again a later stage and ended up taking her life.
I know my paternal grandmother died of undiagnosed liver cancer. Again, due to lack of access to care.
I have spoken about it before but with my own father's diagnosis, there were access issues in his care. The fortune that he had was an "insider" that knew what levers to push and pull and how to "hack" the system to get from suspicion to diagnosis and treatment plan quickly.
For me personally, all I could think about was that my hopping in line would eliminate a dose from a woman or man that is in more need. That my decision to get a vaccine before my time, based on the guidelines of my state, could mean the life or death of another human being. That I could potentially be taking a dose that could save the life of someone's mother, wife, sister, daughter, or that I would be taking a much-needed and important dose away from a cancer patient or a cancer survivor.
For each of us, we have a decision to make.
We need to decide if we want a vaccine or not.
We need to decide if we use our network to access a dose.
We need to decide if we have an opportunity to skip others in line, if it is the best decision for us, for our family, and for our community.
We need to decide once we are vaccinated if we will continue to social distance, wear a mask, wash our hands, and be cautious.
As we continue to move forward in the new normal we will face many decisions on how we behave. We will need to consider many factors.
Factors that impact ourselves.
Impact our families and friends.
Impact our communities.
Factors that impact those that are often unseen, forgotten, and inaccessible.
Decisions based on our personal ethics.
Ethics defined at the N of 1. 
Please email your comments, thoughts, questions, or ideas to me directly at cancergeek@gmail.com. You can also find me on Twitter and Instagram.
~Cancergeek