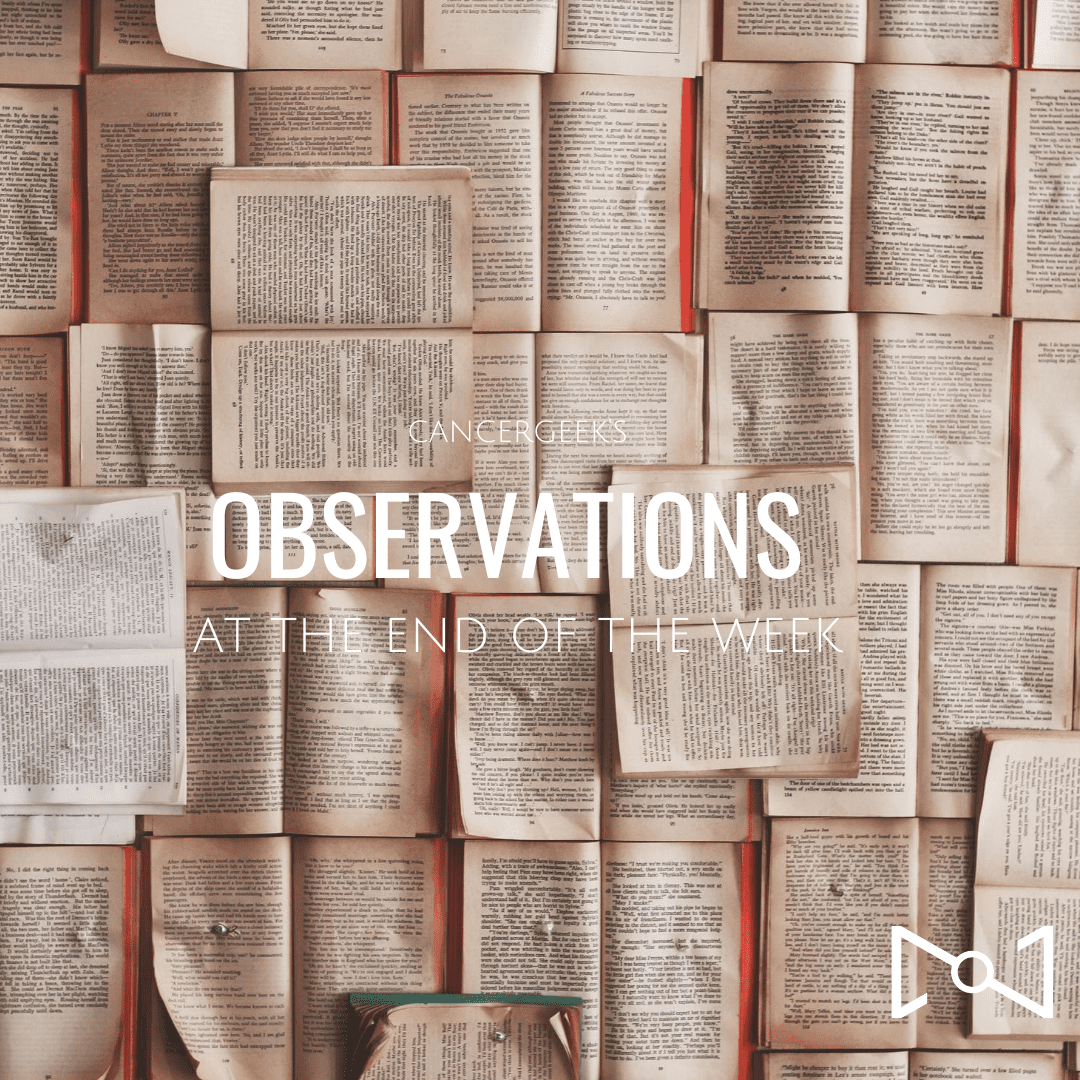 30 Aug

Weekly email relaunch – observations at the end of the week

I took a year off writing my weekly email.

I took the time off with intention. I wanted to pause, reflect, and observe. I wanted to see if anyone would notice. If anyone would care. If anyone would take the time to reach out and inquire. If I had the attention of an audience.

Over those 12 months I had people from all aspects of medicine (or to appease those who refer to the pseudo business called healthcare) send emails or ask me at various events, "Why aren't you sending me your email anymore? Did you remove me on purpose?"

I explained that I made a conscious decision to pause, reflect, and then introduce again as part of the N of 1 universe.

Today, I sent out the new email.

If you want to sign up for the weekly email, you can do so here: http://eepurl.com/crF-lb

Here are this week's top article's.
Observations happen at the N of 1.
Please email your comments, thoughts, questions, or ideas to me directly at cancergeek@gmail.com. You can also find me on Twitter and Instagram.
~Cancergeek